Profile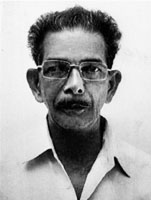 The Company's  former name was VC Kuttappan Coir Works.  Established in 1960. Ideology of quality products at competitive prices paved the way for the birth of V.C. MILLS  FOR IMPORTS & EXPORTS with head office in India. Enforcement of strict quality control and customer satisfaction helped us conquer new height, establishing full-fledged bution network in Australia, Dubai and Australia. It's our pride to enhance and strengthen the confidence of clients and ensure mutually beneficial and lasting relationship.
Kerala, the Southern State of India, cherished with wonderful golden Fibre 'Coir' extracted from the tropical coconut trees. This natural fibre is having peculiar qualities of strength, flexibility and durability. It's an ideal celebrity for indoor and outdoor decor, which enhance the elegance of the place of choice. The versatile fibre is spun into a wide range of textured yarns and woven into beautiful products affordable to everyone.
In addition to coir, we have a wide range of less expensive and user-friendly products in rubber, jute and cotton. Top class designs, colour combination and introduction of new range of Mats made our presence felt in the markets.